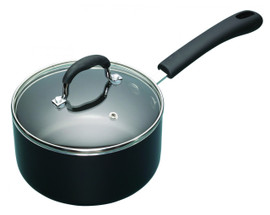 It's the most wonderful time of the year! No, it's not too early – it's legitimate to start planning for Christmas as soon as Hallowe'en has passed. Foodie Christmas traditions abound – turkey, mince pies, Yule log and so on. However one often neglected component of seasonal consumption involves Christmas cocktail recipes – after all, one can't really be expected to cope with all that gift buying and wrapping, decorating, festive jumper wearing and, dear me, above all the music without the aid of a few seasonal tipples!
Traditional Christmas cocktail recipes
Certain Christmas cocktail recipes go back a long way – eggnog and mulled wine are probably the stalwart favourites and no Xmas celebration would be complete without them.
Eggnog
To make 4-6 servings:
1100ml full fat milk
6 smallish eggs
50g caster sugar
1 vanilla pod
20 cherries, fresh, with stones removed and cut in halves
200ml brandy
Heat the milk, eggs, sugar and the vanilla pod gently on the stove until the mixture thickens – do not allow it to boil. Remove from the heat and stir in the brandy and cherries. Serve in heatproof glasses, garnished with a dusting of cocoa powder.
Mulled wine
To make 4-6 servings:
1 bottle of red wine
2 cinnamon sticks
4 star anise
4 cloves
1 orange and 1 lemon, sliced
100g brown sugar
Heat all of the ingredients together gently and allow to simmer for 5-10 minutes without coming to a boil. Serve in heatproof glasses.
Modern Christmas cocktail recipes
Make sure your festive parties go with a swing with these punchy refreshments!
Christmas Cookie
30ml peppermint schnapps
30ml Kahlua
30ml Baileys
Add all three ingredients to a cocktail shaker with some crushed ice, then strain into a chilled Martini glass. Beware – it's not as benign as the name makes it sound!
Santa Shot
This colourful recipe calls for equal parts of grenadine syrup, green crème de menthe and peppermint schnapps to be layered in a shot glass. This one doesn't only taste great, it looks glorious!
The Poinsettia
15ml Cointreau
45ml cranberry juice
Champagne
Add the Cointreau and cranberry juice to a chilled champagne glass and stir to combine. Top up the glass with champagne. This is a civilised, very grown up festive cocktail but works equally well with an added 30ml of vodka or tequila or similarly can be made in a more driver friendly form by replacing the champagne with ginger ale.
Share and Enjoy